A whole year has passed since the epidemic of corona virus in the world, but so far no scientist has been able to make a vaccine of this virus. In such a situation, the threat of Kovid-19 is increasing day by day in the country and the world. Even big leaders and actors have not been able to stop themselves from becoming victims of this virus. Recently, Amitabh Bachchan defeated this transition. At the same time, the elder son of Deol family i.e. Sunny Deol is surrounded by the Corona virus. Yes, Bollywood actor and BJP leader Sunny Deol has been found to be Corona positive in the past.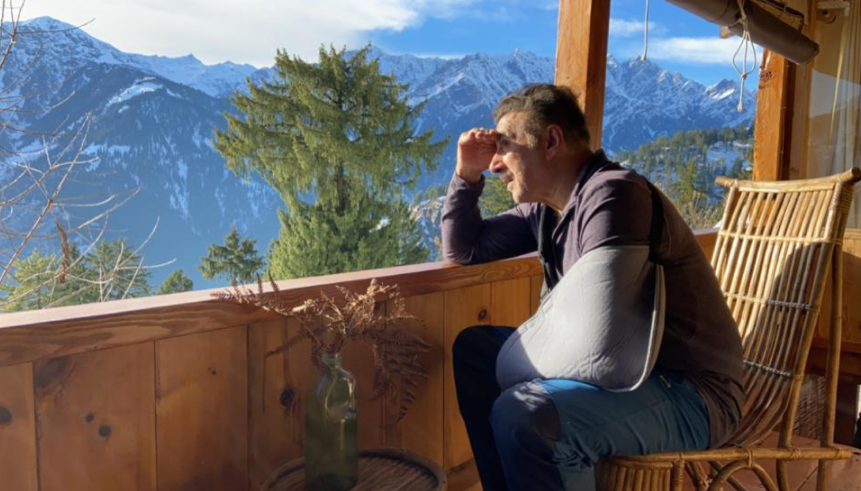 Please tell that Sunny is at the age of 64 at this time. He had complained of mild fever and sore throat for the last few days. In such a situation, when he got his corona test done, the report got positive. However, he has been isolated at home. According to the information given by the doctors, Sunny's health is much better than before. The actor himself shared about his corona getting infected on social media as well.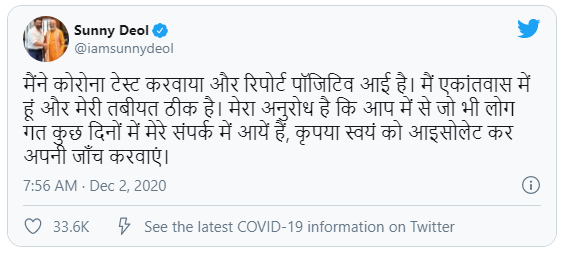 In fact, through a tweet on his Twitter account, Sunny wrote, "I had my corona virus tested and now the report has come positive. I have been isolated and my health is fine at the moment. I request all of you that those who have come in contact with me in the last few days, please isolate yourself and get them checked immediately. "
Significantly, Sunny Deol has been in Manali for the last one month. On average, he comes here every year in winter and spends holidays. But this time, even before they reach Mumbai, Corona has been found positive. It is being told that Sunny Deol was planning to return to Mumbai with a friend, but suddenly his health deteriorated in the middle. In such a situation, after investigation, it was found that he was in the grip of epidemic. If the news is believed, then his test has come positive on Tuesday.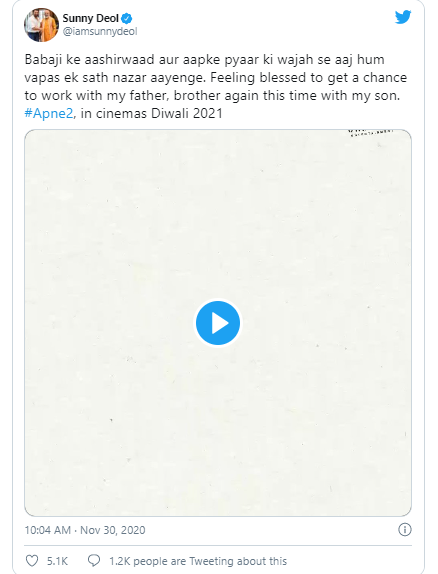 According to media reports, actor Sunny Deol was visiting Manali's farmhouse after undergoing shoulder surgery in Mumbai so that he could get well soon by staying here. But he never imagined that Corona would surround him. However, he is currently in seclusion and feels better than before. Let me tell you that recently Deol family was asked to make 'Apne 2′ as a surprise. For this, the actor also shared a post, after which fans' likes and comments were flooded.