In our Bollywood world, there have been many films whose story has inspired a lot of people in real life and today we are going to tell you about such a real story whose story is a complete film. Marriage will be remembered in which Shahid Kapoor and Amrita Rao appeared in the lead role and this film proved to be a super duper hit at the box office and the story of this film was very much liked by people of all ages and even today this film Telling the story that people could not forget, it was shown in this film that true love is not an attachment to beauty, but for this, BS should be a combination of two hearts and there should be true love feeling towards each other.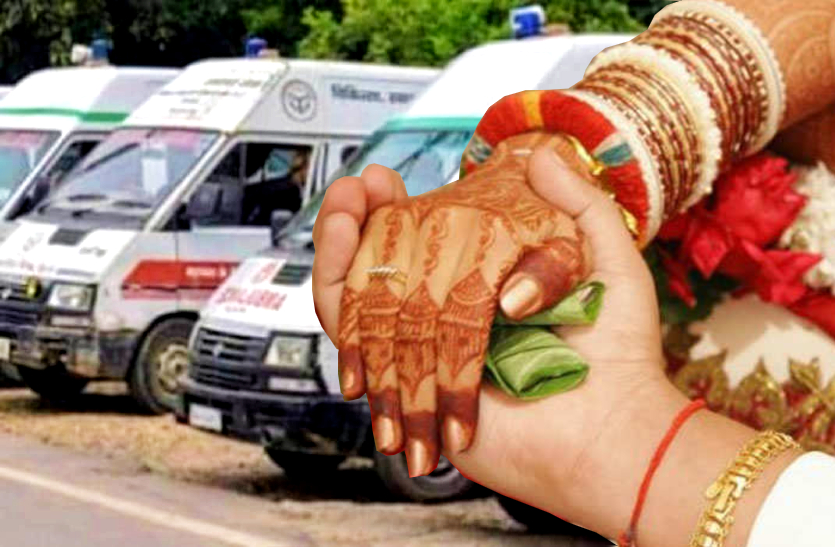 It was shown in the film that Amrita Rao who was very beautiful and was going to be married to Shahid Kapoor, but on her wedding day, her house caught fire and she herself jumped into the fire to save the life of her checkered sister. And his whole body was burnt and when he was hospitalized, Shahid Kapoor comes to meet him and he wishes to marry her in the hospital itself and to this, Amrita says that once she sees his body, then marry again |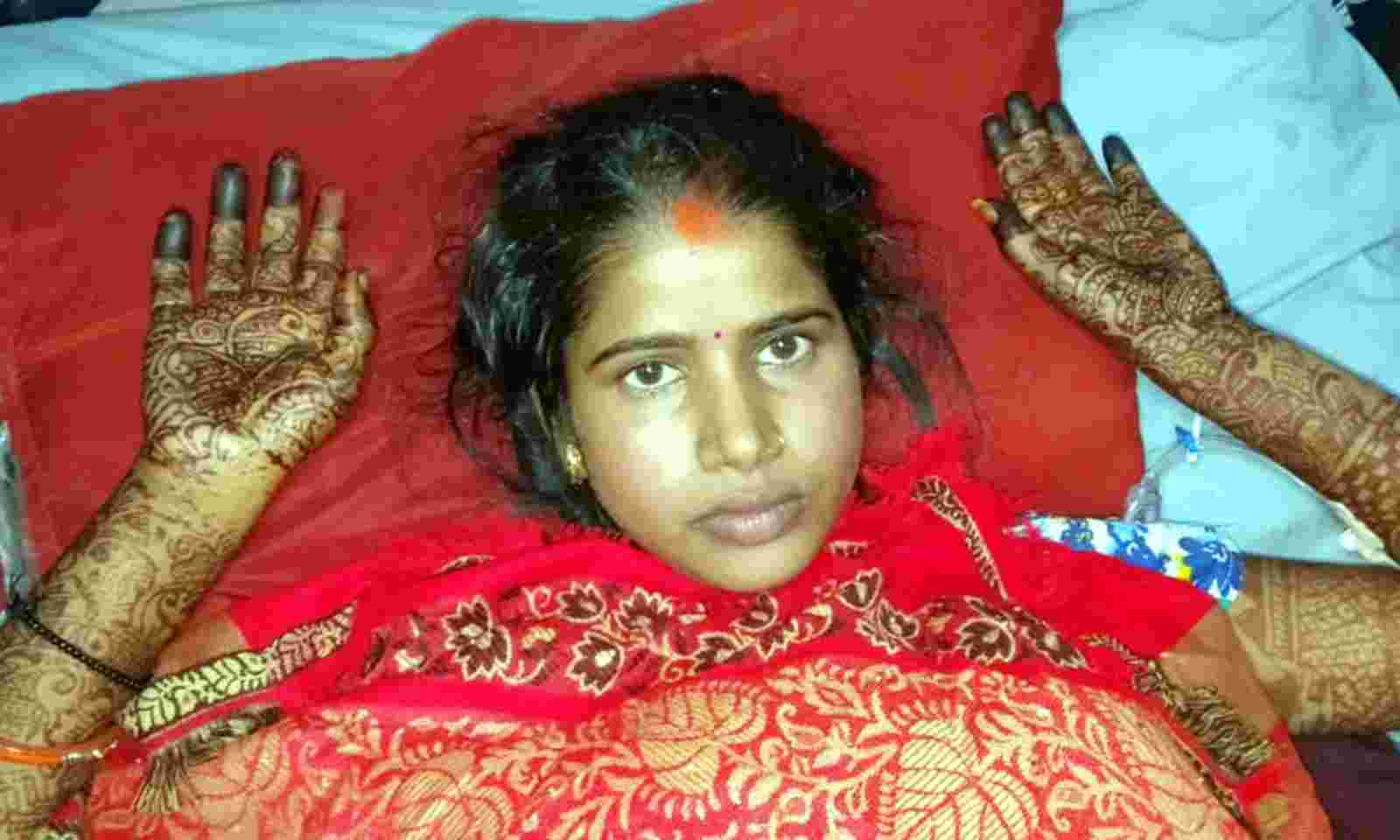 Then Shahid says that my love is not an affront to this test and he fills Amrita's demand with vermilion in the hospital and makes her her partner and this film was proved to be a super hit. Friends, it was a film story. The story that we are going to tell you today is a real life story and is very similar to the story of this film. Yes, friends, this is the case of Prayagraj of UP, where the same incident has happened to a new mansion. The film took place in marriage with Amrita Rao.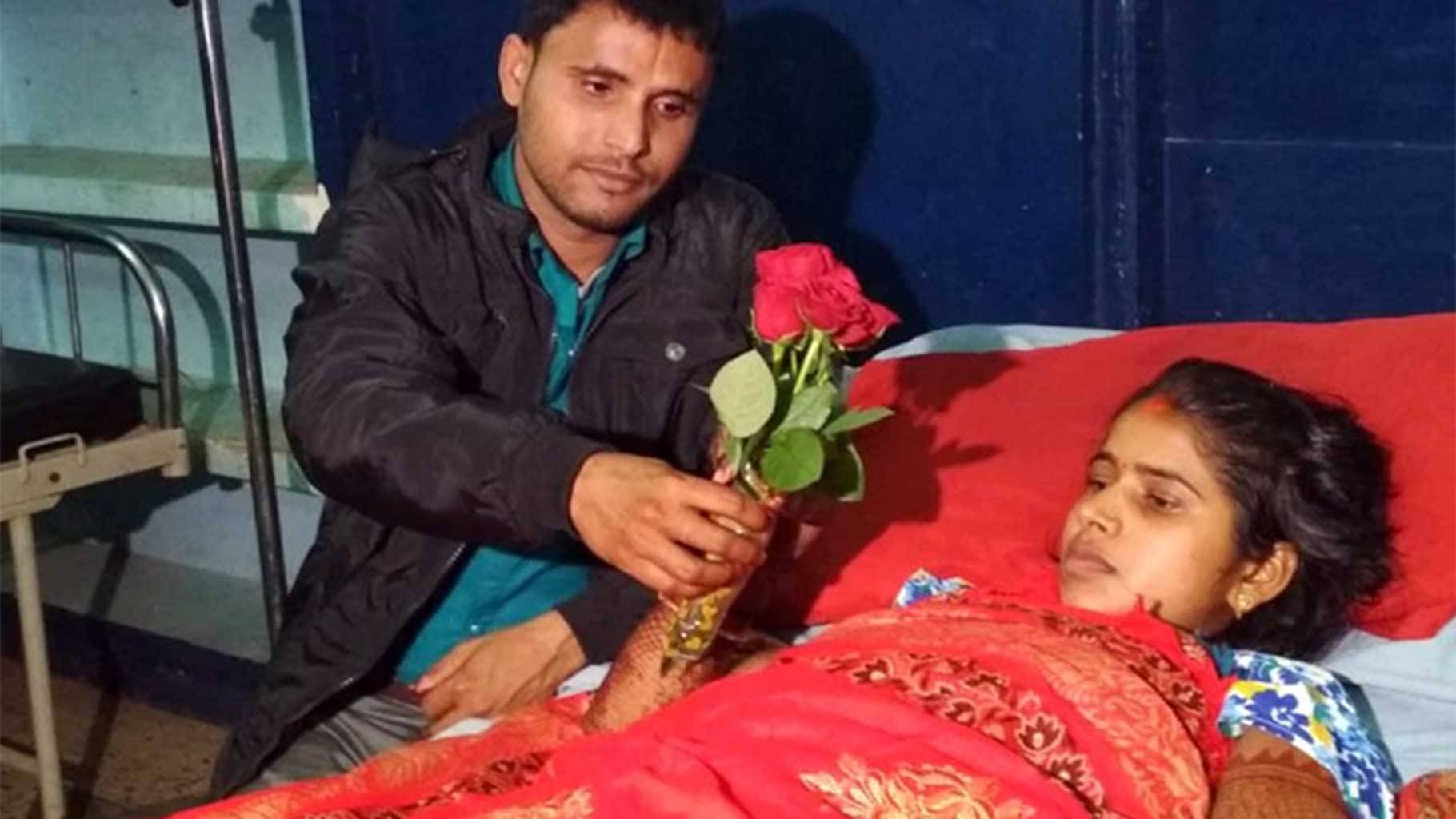 Tell that a girl named Aarti, from the Kunda area of ​​Pratapgarh in Prayagraj city, who was married on December 8 and the day her wedding procession was coming, was on the same day to save her three-year-old nephew from falling from the roof. In Aarti herself, she fell from the roof and with the breaking of her spinal cord, both her legs also became lifeless and she was rushed to hospital where she was treated.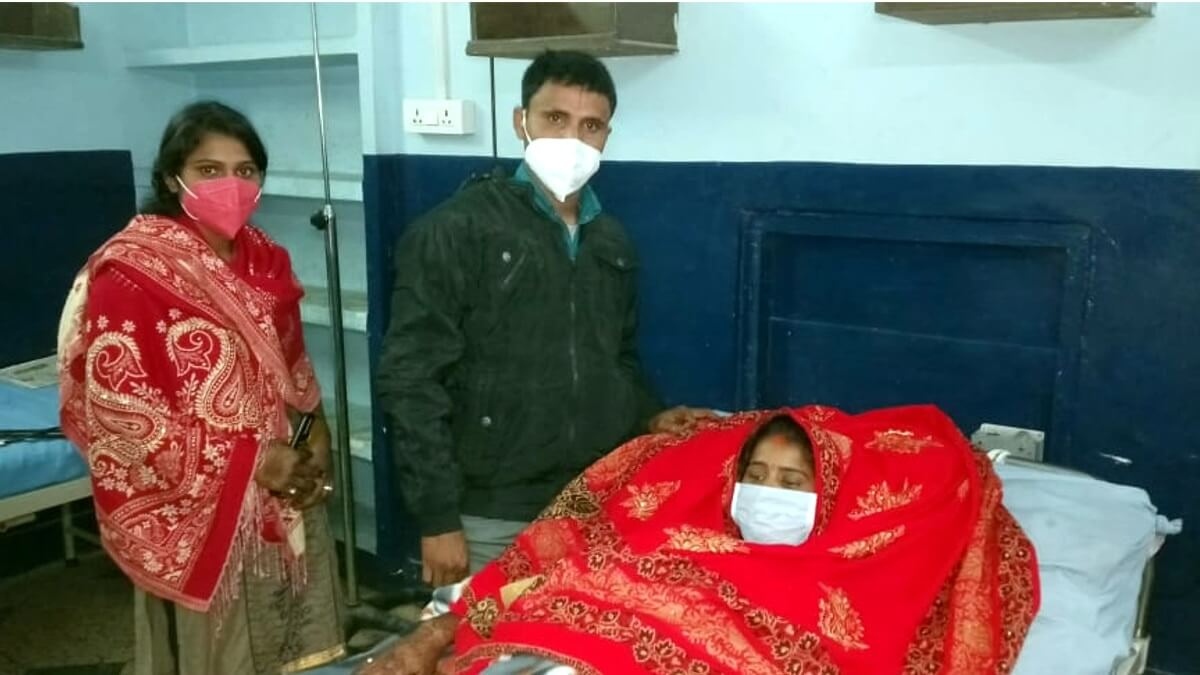 When the same news came to her future husband Avadhesh, she immediately rushed to the hospital and started looking after Aarti and then Aarti's family started telling her to marry Aarti's younger sister and Aarti said the same but Awadhesh said that if he will get married then only by his arti and in the condition he will make him his bride in the same condition and will support him all his life.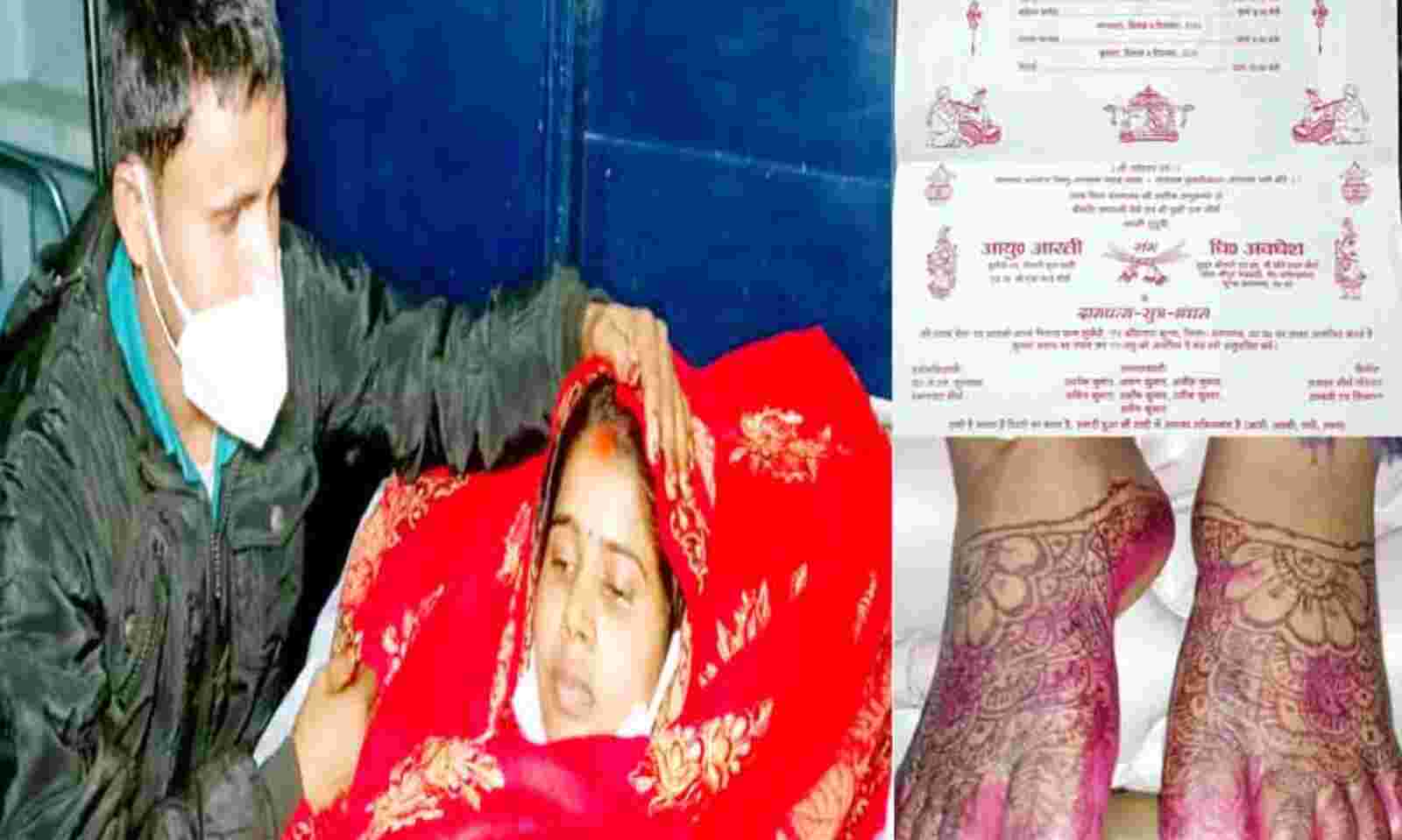 Seeing such true love and courage of Awadhesh, everyone's eyes got moist and Aarti was married to Awadhesh and Aarti got married by lying on the bed and both of them are very happy with this marriage. At the time of trouble, the person who supports you is the true soulmate and the people of these two are giving examples and Awadhesh has become a real hero.