The way the storm has been seen for the last 10 days, it is not even taking the name of freezing. In the past, this storm has killed 134 in many parts of the country and once again dusted The strong storm wreaked havoc again on Sunday evening. 45 people died due to strong thunderstorms and rains from north to south. In Delhi, 190 trees, pillars at 40 places and walls at 31 places have fallen due to strong winds. The Meteorological Department has currently informed that many states of the country may face similar storms for the next two days.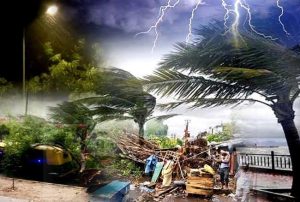 Due to this strong storm on Sunday, 18 people died in Uttar Pradesh, 12 including four children in West Bengal, nine in Andhra Pradesh and two in Haryana, besides two died in Delhi NCR including a woman. And 18 others have been injured. According to the information, the village panchayat Ichchwala of Vikas division of Thana Mandawar police station area which is situated on the island of Ganges river, in addition to Meerut, there was lightning due to strong storm. After this, there was a cloud of dust all around.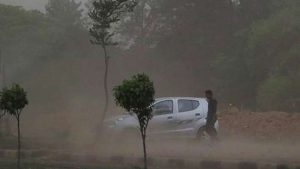 It has been told by the Meteorological Department that 109 km in Delhi on Sunday evening. The dust storm that started at an hour per hour caused darkness in the day itself. This brought the airline to a halt for almost half an hour at IGI Airport. Around 70 flights had to be diverted. All round flights were delayed. Not only this, the operation of the metro also had to be stopped due to falling trees on the metro line and a deficiency in the signal system. Apart from this, there was hailstorm and rain in the capital Lucknow. On the other hand, the Meteorological Department has issued an alert in several districts of eastern Uttar Pradesh asking people to be vigilant.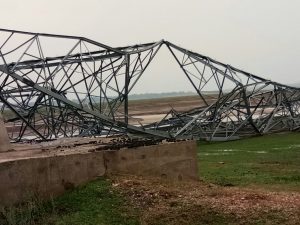 Metro operations from Noida Sector 16 to Noida City Center remained closed for one and a half hours. While on many other lines, the wheels of the metro remained on hold for 40 minutes. A sudden fire broke out during the thunderstorm in Chowpur of Rajpura police station area of ​​Sambhal district of UP. Shortly due to the strong wind, the fire engulfed the entire village. On seeing this, the whole village started burning.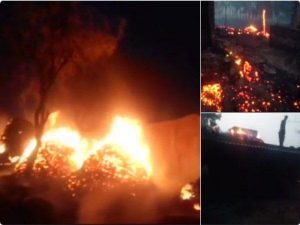 Apart from this, several vehicles parked on the road with 3 canters overturned due to the strong storm in Bulandshahr. During this time, many cars and a motorcycle were buried under the canters. This incident caused chaos on NH-91. During this period, the lightning strikes in Bulandshahr took many different places. Due to this, many houses were burnt down in the village of Sutari in the village of Kotwali. The villagers fled the house to save their lives. The fire destroyed the tractor trolley, grain, clothes, utensils and several lakhs of rupees. More than a dozen animals were also burnt.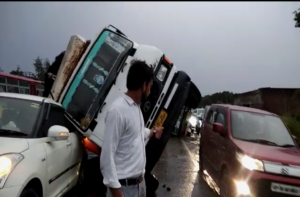 There have also been reports of several people scorching while extinguishing the fire and leaving the house. Some children of the village are also missing, who are being searched. Apart from this, there has been heavy rains and hailstorms in many districts of Madhya Pradesh including Bundelkhand. A total of 14 people died in the state. Several districts including Kaithal, Noonh, Rohtak in Haryana received heavy rains on Sunday. Ole also fell in Rohtak and Kaithal. Although it brought relief from the heat, life was affected.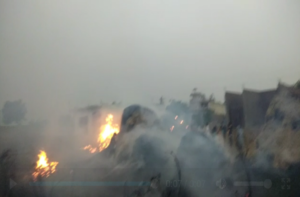 According to the information, a person has died due to falling of a tree on a tractor in Sambhal in UP. A man died after a tree fell on a car near Lal Kuan in Ghaziabad. Four to five people have also been injured in this accident.
The heat wave continues in most parts of Madhya Pradesh. Light showers with strong winds also occurred in Rewa, Satna, Umaria, Sidhi etc. districts. Bhind received about half an hour of rain. The weather department has forecast strong winds and storms in Delhi, Himachal Pradesh, Uttarakhand, Punjab, Haryana, Jharkhand, Mizoram, Assam, Tamil Nadu, Karnataka and Kerala for the next two-three days.