Bird flu is wreaking havoc in several states, 84 thousand 775 birds have died in Rajasthan, Madhya Pradesh, Gujarat, Haryana, Himachal Pradesh and Kerala. The death toll is continuously increasing. H5N1 avian influenza virus has been confirmed in samples taken from most birds.
What is a bird flu virus?
Actually it is also called avian influenza virus. The common bird flu virus name is H5N1. It is a dangerous virus that infects humans and other animals along with birds. According to the World Health Organization, H5N1 was discovered in 1997. Death occurs in 60% of cases when infected with this virus.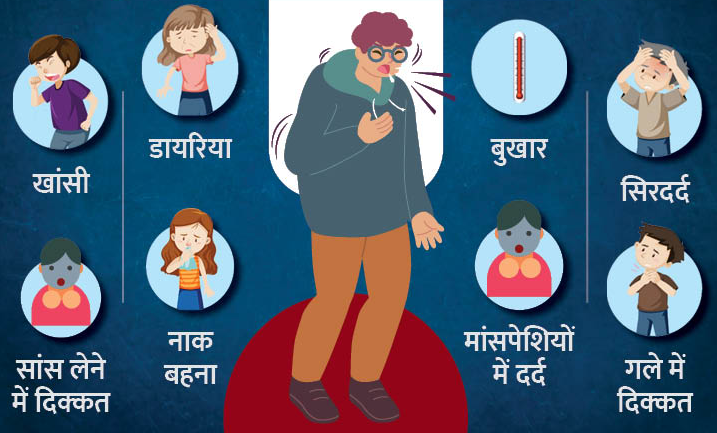 How does this virus spread in humans?
Although there are many types of bird flu, H5N1 is the first virus that infects humans. The first case of infection appeared in Hong Kong in 1997. It spread to humans through infected chickens. From 2003, the virus started spreading in Asia, Europe and Africa including China. In 2013, a case of human infection was also reported in China. According to WHO, this virus does not infect humans, but in some countries there have been cases where the infection has spread to humans. Its virus is found in ducks living in water, but it spreads rapidly in the form of chickens. The virus can spread to humans due to contact with infected chickens or its feces and urine.
Who can get a bird flu infection?
This virus stays in the body for a long time. The virus stays in it for 10 days in case of infection in birds. It comes out as feces and saliva. Infection occurs on touching or contact.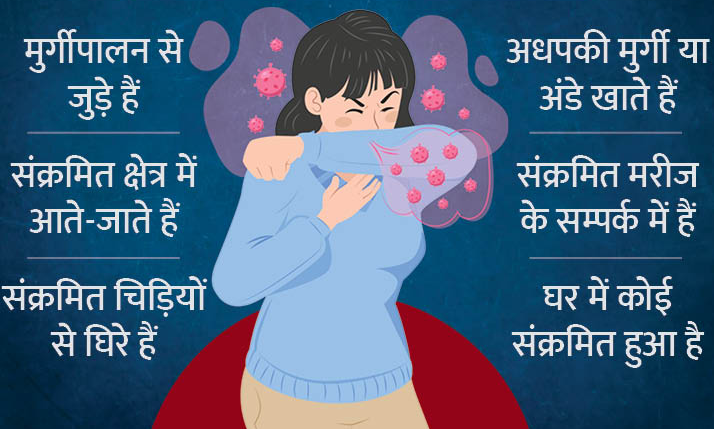 Which states have the highest impact of bird flu?
Madhya Pradesh:Bird flu confirmed in two districts, alert declared in entire state
So far, more than 200 birds have died here. Crows have been found dead in Indore, Mandsaur, Agar, Khargone, Ujjain, Dewas, Neemuch and Sehore. Among these, the reports of Indore and Mandsaur have come positive. All districts have been alerted.
Himachal: More than 2000 bird dead so far
The number of dead birds in Pong Dam Wetland of the state crossed 2000. The first case came up on 28 December 2020. After the confirmation of bird flu, a one-kilometer red zone and a nine-km surveillance zone have been created around Pong Dam here.
Rajasthan: 522 birds died so far
At the same time, 522 birds including 471 crows have died in Rajasthan. On Monday, 140 crows died in six districts. Animal Husbandry Department says that low power strain has been found in Rajasthan due to bird flu deaths, which is not very dangerous.
Kerala: order to kill 50 thousand ducks in two districts
Actually, Alappuzha and Kottayam districts of Kerala have reported bird flu cases. Here, he has ordered to kill 50 thousand ducks. Minister of State for Forests, Animal Husbandry K.D. Raju said, 'Where infection is detected, all birds will be killed in a radius of about 1 kilometer. About 12 thousand ducks have already died due to bird flu in the state.
Haryana: Over 70 thousand poultry dead in two farms in two days
More than 70 thousand hens died in two farms in Raipurrani area of ​​Barwala. The investigation report of the samples of the dead chickens has not come yet. According to sources, a month ago, some poultry farms had got the disease. Then the chickens were sold elsewhere from here. The case was suppressed with the connivance of the administration.
Gujarat: 53 birds dead in Junagadh
On January 2, 53 birds including duck-tithari-heron were found dead in Bantwa village of Junagadh district of the state. They are being investigated. Shyamal Tikadar, Principal Chief Conservator of Forest (Wildlife) of Gujarat, told that there is a possibility of bird flu, hence the alert is declared.